この子の七つのお祝いに
Edit
Song Information
Edit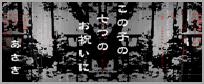 Artist: あさき
BPM: 161
Genre: Elegy 2
Video: あまも
First Appeared On: AC GF10DM9
Length: 1:45

Remixes / Song Connections
Edit
幸せを謳う詩 (from pop'n music 10) is considered a prequel to this song.
A long version exists on Asaki's album "Shinkyoku."
The song also appears in Dance Dance Revolution SuperNOVA and pop'n music 17 THE MOVIE.
The song is featured in Guitar Freaks & DrumMania MASTERPIECE GOLD as an Extra Stage song. It also has its own wallpaper in the game.
Ad blocker interference detected!
Wikia is a free-to-use site that makes money from advertising. We have a modified experience for viewers using ad blockers

Wikia is not accessible if you've made further modifications. Remove the custom ad blocker rule(s) and the page will load as expected.